FROM THE CITY TO ADVERTISING
AND ALL THE BUSINESS IN BETWEEN.
Advertising | Marketing | Branding | Digital | Artistic Eye
I AM DRIVEN AND AMBITIOUS TO USE MY INTERNATIONAL EXPERIENCE
TO DELIVER RESULTS ACROSS ALL PLATFORMS IN THE CUSTOMER JOURNEY
NATIONALITY: ITALIAN | SWISS | BRITISH
English (Mother Tongue), French (Fluent), Italian (Good), Spanish (Basic)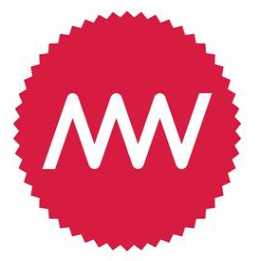 Mini MBA | Marketing   July 2021

SQUARED ONLINE | Digital Marketing. Developed with Google. IPA & IAB Endorsed.  Embracing Change | Customer-Centricity | Digital Trends-Technologies | Data | Analytics-Insights | Creating Change
UNIVERSITY OF DURHAM | Politics Bachelor of Arts (Honours)
LOUGHBOROUGH UNIVERSITY | Business Administration & Management
Universita Bocconi | Management of Fashion & Luxury Companies. Credential ID: M7MQHN54HLHK
Northwestern University | Sports Marketing. Credential ID: XRJLHKLQGAZL
London University | Brand Management: Business, Brand & Behaviour. Credential ID: 36R2B2F38LQY
Copenhagen Business School | Intro. Nueroscience & Neuromarketing .Credential ID: TK67SJZG9LS7
Thinkbox | Tv Masters – Approved by IAB + IPA .Credential ID: em5r5jqsz5
The Trade Desk | Marketing Foundations + Data-Driven Planning. Credential : Edge Certification
Project: Development-Supervision-Delivery-Presentation | Direction | Entrepreneur | Stress resistant | Problem solver | Diplomacy | Client affinity | Empathetic
Concept | Story Driven | Production knowledge | Audiovisual Digital & Web | Artistic Eye
Branding | Communication | Strategy | Marketing | Creatively literate
Google Analytics, Google Ads, Trends | SEO | WordPress (CMS) | Hotjar CRM | Mail Chimp | Social Media  | Microsoft Office | Slack | Adobe, InDesign, Photoshop, Premiere, Acrobat | Capture One | DaVinci Resolve | Codecs
Advertising | Marketing | Client Partner

Agency, Production & Client Approval. (Digital, TV, Cinema) Budgets: Euro 50,000 – 500,0000
Agency Brief/Concept analysis. Creative/Budget feasibility analysis
Collaborating with agency including changes relative to budget.
Briefing pitch research – pictures, films, sound (effects, music) references.
Overseeing & input to pitch deck : Design, content (pictures & writing)
Overseeing: Casting, storyboarding, music, set design, cinematography, film production/direction.
Pre production meeting. Managing agency & client expectations.
Overseeing: Editing, Sound, Voice-overs, Post production/effects, Grading.
Project: Client / Agency Presentation, Delivery and Client Approval.
 Some of the projects I worked on:
H&S         Saatchi & Saatchi – London. Awarded:  SILVER SHARK / KINSALE
Indulona  Leo Burnet – Czech Republic. Awarded: EFFIE GOLD
Nivea       FCB – Hamburg
Vichy        TBWA – Paris
Korres       Air – Paris
Adidas                       Direct to client – Hamburg
Google+ Italy           Adam & Eve DDB – London
Minute Maid             Saatchi & Saatchi – Shanghai
Redds                        DDB – Moscow
H&S pan asia            Saatchi & Saatchi – Singapore
Matrix.  Defined business and technical framework for reporting key performance indicators (KPI).
Retrocession.  Implementation, content gathering of a sophisticated financial database tool, incorporating investor and sales data to be shared across the EIM Groups offices.
Freshmoney.  Created a more defined and consolidated approach to tracking freshmoney flows into the groups existing financial analysis structure.
Branding.  Briefed and managed the branding project for the group. Responsible for the rethinking of the EIM brand concept and design.
01/03/05 – 30/05/05
01/09/04 – 30/11/04
Multimatin | multiBlick Intercative entertainment CD-Rom- Circulation 500,000. Production co-ordinated & partnered with The Sunday Times London. Multimatin Summer & Winter Editions 2005. First interactive entertainment CD-Roms produced outside the UK.

Transcreation for the international market from French to English on campaigns and pitches.
Brands : Orange (institutional pitch & world tagline), Wonderbra, Evian, BNP Paribas, Air France, Aoste, Mouton Cadet, LU, Kiss Kool, Hollywood, Peugeot, Vittel.
New Media Industries (NMI)
Thirteen Ten Ltd. London.
Directed Bacardi Breezer commercial for the Swiss cinema. Commercial also sold to Ireland.
Directed the launch campaign of Alain Afflelou Ephémère France. Direct to Client.
Hakuhodo France. Copywriter/Transcriber on the institutional pitch for Honda Europe South (France, Italy, Spain).
Dunhill. Worked on a concept for a commercial based on a Digital Test conceived and directed by me.
Directed Amaretto Disaronno mood for Armando Testa London. Won the European Campaign. Agency Art Director for filming in Rome.
Directed Its Campaign UK mood . Art Director for London in filming. Director Gilles Mimouni (director of BAFTA awarded L'appartement).
Photographic Assistant / Photographer

Mario Testino, Serge Leblon, Toni Meneguzzo, Malcom Venville, Duncan Sim amongst many other photographers.
Budgets worked on : Banana Republic, Smirnoff through to Vogue and small clients.
As a Photographer shot for: The Times Magazine London. Not So Extremes, Japan. Frank Magazine, London. Joseph, Paris.
Developing the UK and US markets, servicing Swiss institutions.
Following the markets, presenting the morning meeting, setting up meetings with potential clients, covering clients.
Setting up meetings with analysts, strategists & presentations
Attending company presentations and advising clients.
Cargill International S.A.
Research/ Designing spreadsheet on the Baltic Freight Index (Bifex) to help trading using moving averages to predict ship positioning across the globe.
Presentation of the research. Accumulation, compiling and presentation of for : vessel information / ship description and port costs. Two weeks on the trading desk.
"Working together with Nick on the NIVEA Shoot for the "Time Range" Shower Range was an extraordinary enjoyable and satisfying experience.
I was totally excited about Nick's professional skills as a director. His effort, enthusiasm and creativity started already with first pre-production conversations we had, lasting until the last tiny bit of postproduction.
The shoot itself was quite an experience, shooting fascinating special effects of water and ingredients, but also capturing very emotional, intimate moments of our talent under the shower.
Nick managed to bring the best out of the script, the talent and the crew – to me it was a pleasure working with him.
Based on 20 years of experience in the industry now, I can highly recommend Nick Vecchi as an outstanding director – and as a great, reliable and engaging partner for every creative or client to work with.

Bernd Bender-Asbeck - Executive Creative Director

DRAFT FCB Hamburg
CONNECT | TALK | LEAVE A MESSAGE | DOWNLOAD
+41 78 717 87 48